Confidence, Freedom, Openness
Happy nocnoc is a creative lifestyle and beatific wonderland offering lovely products for kids aged 0-14 and their parents.
The colorful assortment of children's wear, children's shoes, parent-child outfits, lovely accessories, and functional home items are curated to redefine the joy of growing up and provide color and creativity for a more beautiful childhood world.

Brand Story
The founder, Sunny, is a millennial mother. Sunny is passionate about life because she believes that every stage of our life is a "fresh start", and she is high on embracing the "fresh start" for everything.

After the birth of her lovely daughter, she has already begun to prepare for her next "fresh start". All parents want the best for their children. As a millennial mother, she pays more attention to the functionality and aesthetics even when it comes to kids' daily outfits. Her idea was agreed by other millennial mothers, and they quickly came up with a plan to build a baby brand both high-quality and stylish with their specialties.

After countless scrutiny of the plan, happy nocnoc was finally unveiled to everyone. Just like Sunny's initial idea, happy nocnoc is colorful, practical, and self-blooming. Let's join happy nocnoc to explore colorful life!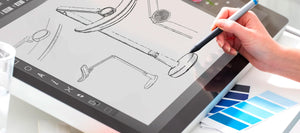 OUR DESIGN
Original Design from Graphic Designers
Our inspiration came from the artworks of the modern painting master David Hockney. He used his unique painting style to create many distinctive works of art. This highly striking matching color and flatness of the styling pattern is also what we want for our design initially. Every design has a soul, every item is an artwork.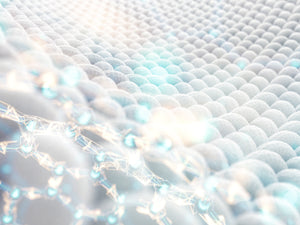 OUR DESIGN
The R&D of High-tech and Green Fabric
PHYLON
PHYLON is mainly used for happy nocnoc sneaker midsole. PHYLON's secondary foaming midsole (Chris Paul's NIKE CP3.XII technology), the plastic particles are foamed twice and then poured into the model for pressure cooling. The most striking trait of the PHYLON midsole is lightweight cushioning.
Modal Fiber
Modal is made of wood pulp from European bushes and then made by a special spinning process. The raw material of modal fiber comes from natural wood, which can be degraded naturally. We use the difference in hygroscopicity between modal and polyester to export sweat to the surface of the fabric.
Graphene
Graphene is a thermal and electrical conductor with excellent light absorption capabilities. With the heating technology of ultra-light graphene coating, it has the advantages of active heating, effective energy storage, bendability, and waterproofing.
DuPont™ Sorona®
DuPont™ Sorona® is a green polymer of renewable that can be used to produce biomass fibers for carpets and apparel. The raw materials are partly derived from plant materials, such as corn, potatoes, etc. It's better quality in activewear, swimwear, underwear, denim, and more because of combining the advantages of nylon and polyester fibers.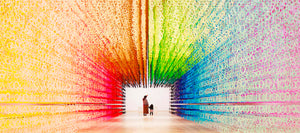 OUR DESIGN
High-saturation Original Color Gallery
Redefine colors belong to happy nocnoc. We chose high-saturation, rich-vigor colors as the core of the collection to convey childishness and playfulness. Bright blue as the sky, with fresh and tangy green, embellished with muted orange, and showy yellow, all colors are harmonious.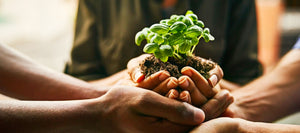 Embrace Our Colorful Planet
Environmental protection is our top priority. It's the right thing to do for protecting the long-term benefit for our planet. For every living creature to burst with different colors, we are responsible for creating a green world.
Organic Fabrics
While ensuring the R&D of high-tech fabrics, we also make great efforts to make our fabrics more organic. Some fabrics are derived from plant materials, which are environmentally friendly and durable.
Modal Fiber
DuPont™ Sorona®